After months of planning, weeks of development, and days of preparation we're launching Sumu on December 1, 2014. Moreover, we're launching at Northeastern University's Demo Day for Husky Startup Challenge (a small accelerator we've been participating in).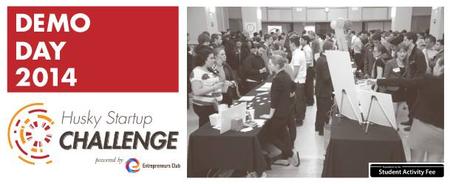 We need your help.
Come support us at Demo Day (It's free!). Every attendee gets to vote on the Audience Favorite Award. The winner gets a cash prize (as well as public recognition for their ridiculously fantastic idea). We want to make sure Sumu has a HUGE turnout, so bring your own friends, family, strangers off the street, etc. It's really simple,
Let me know if you have any questions! If you can't make it on Monday that's completely okay! Instead, you can help us out by signing up at our mailing list.
Thanks and much love,
Ethan and Daniel