Cheapest Moving Companies in Boston
Moving can be scary and overwhelming. There is so much to consider like arranging mail forwarding, banking, moving your utilities, and then there is the actual move itself. From packing, to loading, unloading, and then unpacking, it can seem pretty daunting, however moving companies can make that process a lot easier.
In an effort to help you move as easily as possible, Sumu wanted to help you find the cheapest moving companies out there. We spent 2 weeks reaching out to moving companies all across Boston to find you the best movers in town.
We started out by finding out which moving companies in Boston had a reputation. All of the moving companies in this list have positive ratings on both Yelp and Angies List. We discovered that many of the moving companies had different pricing structures and a simple comparison was going to prove difficult. For the purposes of this post, we have compared only their hourly rate to make the comparison a little easier.
The below quotes are for a standard apartment in Boston. Our research determined that the most people moving into Boston typically end up landing a two bedroom apartment on the third floor of a building with no elevators and pretty standard access.
5. Olympia Moving and Storage
​

Olympia Moving and Storage Company was the fifth cheapest moving company in Boston. For only $150/hour*, this moving company provides local and long distance moves for homeowners and tenants relocating within the Boston area.
(617) 926-5555 | Email | Website
4. Precision Moving Company
​

In fourth place is Precision Moving Company. At $150/hour*, Precision Moving Company offers its reliable services to homeowners and tenants alike.
(617) 623-7700 | Email | Website ​
3. Stairhopper Movers

Coming in at third place is Stairhopper Movers. At $145/hour*, Stairhopper Movers are proud to be a "Fast, Efficient and Safe" moving company that helps people move within the Greater Boston area.
(857) 928-0876 | Email | Website ​
2. Seven Moving
​

In second place are Seven Moving Company. At $120/hour*, Seven Moving Company sees customer "satisfaction and care" as its primary goal. Their highly skilled staff aim to satisfy their clients by providing a great quality move.
(617) 401-1777 | Email | Website ​
1. A-Plus Moving Company
​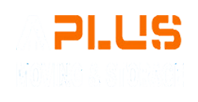 The winner and cheapest moving company on our list is is A-Plus Moving Company. At $90/hour*, they have the lowest hourly rate in town. A-Plus Moving Company is a Boston based moving company dedicated to helping homeowners and tenants move into Boston in a less stressful manor.
(857) 540-9531 | Email | Website ​
*The following information is subject to change, and does not reflect any additional fees, which might include fuel surcharge, obtaining street permits, cost of boxes, mattress bag, and tapes. Sumu offers this information to help you start your search. For accurate pricing contact these moving companies, and find the right fit for you and your move.
​ Sumu believes finding your next home should be as easy as 🍰. Sign up for Sumu and gain access to hundreds of available rooms and apartments. Savvy renters use Sumu.